Around 17:40hrs on Tuesday 28th August 2018 - 3 white males were seen alongside a blue Landrover Discovery and a yellow van. Later that evening on a walk I noticed the van had actually been dumped.
The condition of the van was such that it could not have been driven there under its own steam and had not been road taxed since the early 1990's.
The fact that it was left at the top of Badlake hill with just a few bricks under the tyres reflects the ignorance and mental attitude of the person(s) who left it in such a dangerous place.
Did anyone see a blue Landrover Discovery with several white, adult males either towing a trailer with a yellow van on it or merely towing the van with a rope behind the Landrover. More than likely they had come along Badlake hill down the back lanes rather than from Dawlish itself?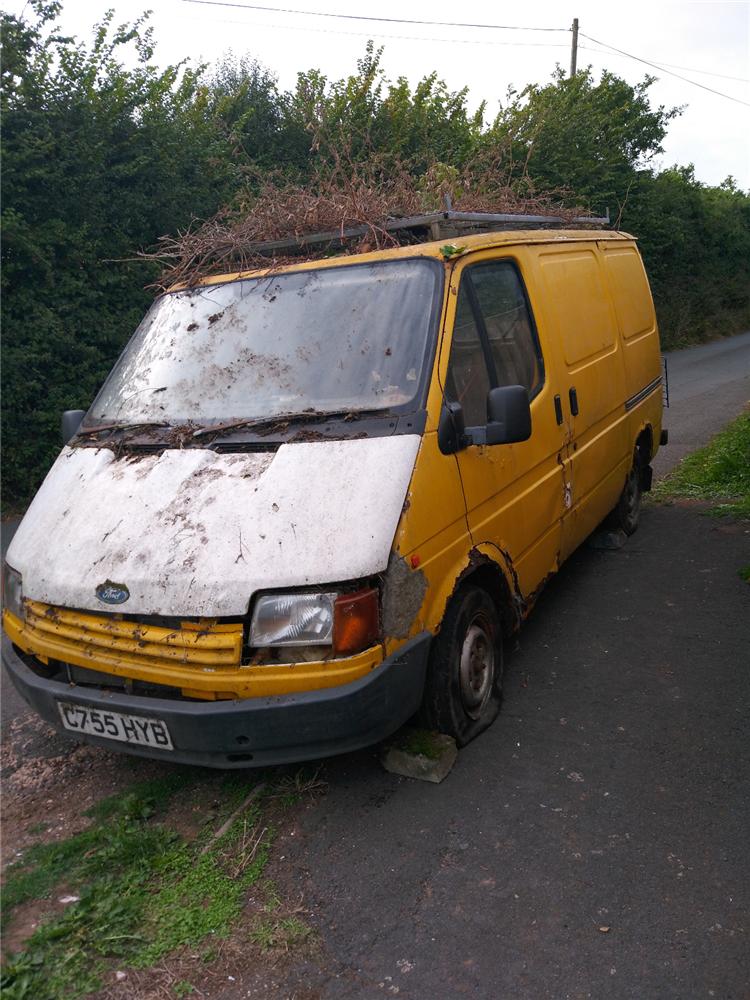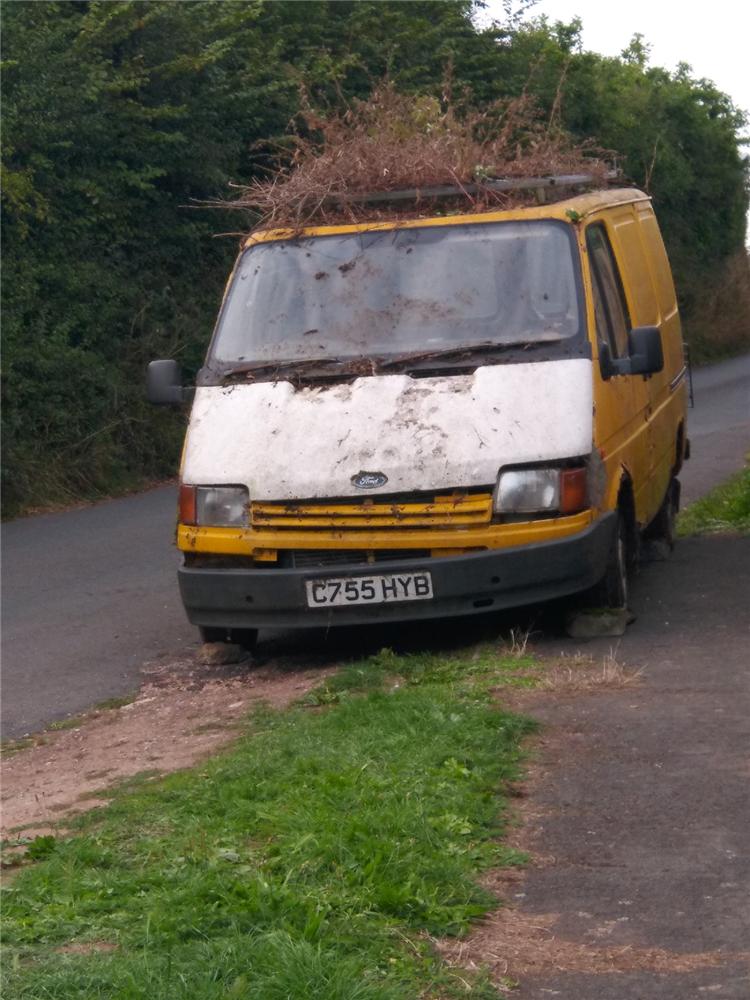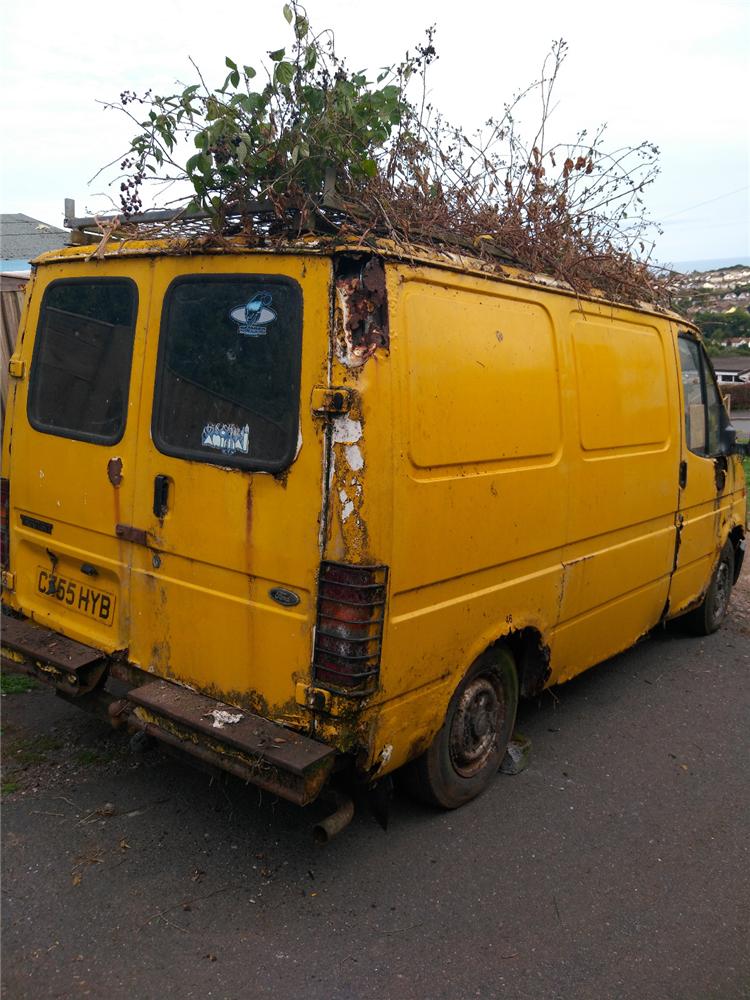 Must have come through the back roads as it didn't come up Badlake Hill. Was removed by low loader pretty promptly at about 8.30pm.